Rosewood Downs Primary School
Welcome to Rosewood Downs Primary School, a school where each child can experience a rewarding education in an environment that is 'Open for Learning'. We would love to show you our school at one of our weekly school tours. Come and watch our open learning units in action, see our students during a specialist lesson or visit the chooks in one our extensive garden areas. We offer a wide variety of programs within a caring and vibrant environment that ensures all our students are supported to grow to their full potential.
Please join us for a tour which run every Wednesday at 10am or contact the school on 9795 3744 to organise a time that suits you.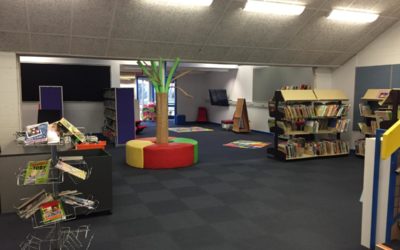 Our new and improved library and STEM lab are now fully operational. STEM classes with Mr Richards began this week and classes can once again visit the library to read and borrow books. There are still a few improvements to come with, with new seating, shelving,...
read more